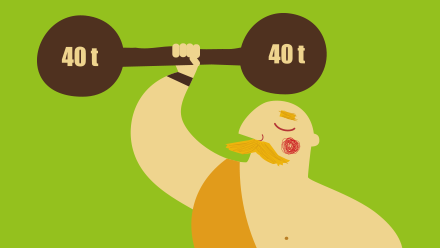 With everything today revolving around digital, you could believe that print media is fading away, in fact print media is still widely used by businesses and appreciated by consumers. Print media offers a varied landscape of advertising opportunities from newspapers, magazines, direct mail, flyers, brochures, leaflets and catalogues.
Whilst digital marketing methods are great, sometime you just can't beat the look and feel of print media, for example thumbing your favourite retailers catalogue feels more luxurious than navigating your way around their website. Printed materials can make a lasting and impressive first impression on your customers.
Print Vs Digital Media
So is one media better or more effective than another? The truthful answer is both digital and print media should be adopted as part of your marketing strategy and used to complement each other.
Whether you are using print or digital media to market your business, It is important to understand your target audience and where they are likely to be reached, for example if your target audience is 45-65 year old females, living in Cambridge and are interested in craft making, national newspapers may not be an appropriate media, local newspapers, magazines and niche craft magazines would be more appropriate places to target the audience.
You may also want to consider implementing a social media strategy aimed at the specific group; Facebook advertising lets you target users by location, age, gender and interest amongst other demographics.
The Benefits of Print Media
There are some undeniable benefits that print media has over its digital counterparts including tangibility, credibility and branding.
Tangibility – A print piece is a physical thing. Magazines and newspapers can stay in houses or offices for months or years and are often read by multiple users.
Credibility – There is something about print that gives a sense of legitimacy. This is particularly true for older generations who have not grown up with the internet.
Branding – Print ads are excellent for solidifying your brand identity. Good print design achieves the perfect balance between colour, typography and images. A well designed and well printed brochure, catalogue, leaflet or advert can make a great first impression.
More Engaging – Consumers are more engaged when reading printed material, unlike websites, which are often skimmed in as little as a 15 second visit. A study shows that people read digital screen text 20% – 30% slower than printed paper. (Alshaali & Varshney, 2005).
Less Print Ads – With more and more businesses relying solely on the Internet for their advertising needs, the decline of print publication can actually be used as a marketing advantage. The publications are less crowded, allowing more room for your ad to shine, and possibly even cheaper prices for ad spaces.
QR Codes – Placing QR codes on printed pieces is an excellent way to bridge the gap between print and web. When scanned with a smartphone, the QR code will take you to a homepage or a special offer page that lives on the web.
Lemon Press has a 3,000 sq.m print production facility in Redditch. Our printing premises have been extended and are equipped to suit our growing needs, enabling us to invest in a long and stable future. We run our factory around the clock to ensure we offer unbeatable service. To find out what Lemon Press can do for you, call us on 01527 510262 or email info@nulllemonpress.co.uk