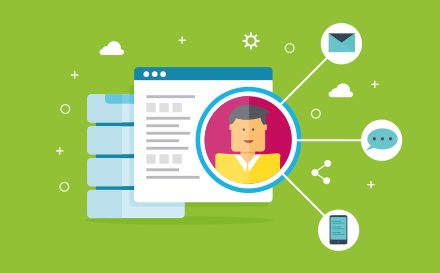 In this article, we look at the importance of Data Accuracy, Data Suppression and GDPR.
Data is one of the most important aspects of your business. Making sure you cleanse your data is essential. As your database grows, the information you hold may become inaccurate.
Single Customer View
Regularly cleansing your data will remove, add and amend information in your database. It will ensure your data is accurate and to make sure you are not spamming a user. For example, someone may have emailed your business using various email addresses. Cleansing and combining your data will help ensure that a person or business is not contacted multiple times. The goal is to have a Single Customer View with all contact details combined.
Database Decay
Every month in the UK alone 500,000 people move house, 50,000 people die, 40,000 addresses are changed by the Royal Mail. Another 20,000 people sign up to the Mailing Preference Service. Add to that 475,000 company and individual's details that change. Statistically, a customer database will decay by 20% every 6 months.
GDPR Breaches
Holding records of the deceased, or out-of-date information on customers who have moved house is a breach of GDPR rules. It specifies that 'personal information should only be kept for as long as it justifies its original purpose'.
This law is also in place for companies who have details of deceased individuals in their database. You must have proof of a legal justification for keeping the records.
Reduce Costs
A data cleanse will reduce your costs. You won't waste money contacting unused and out of date email addresses. Suppressing lists allow many addresses to be excluded from marketing campaigns. Postage and production costs can also be reduced by mailing less items.
Increase Response Rates
By cleansing your data, you will also increase your response rates. You will have the same return with less mail sent out. The response will also be a more accurate representation of your consumers. This is important as you can then change your marketing strategy on accurate data.
Protect Your Brand
Cleansing your data on a regular basis is a good way to protect your brand. A database full of duplicates and incorrect details will cause a negative perception.
Reduce Waste and Carbon Emissions
Holding the correct data can also have an impact on the environment. Printing and sending out mail to the wrong people or businesses is a waste of time. It is also increasing carbon emissions unnecessarily.
Regularly Cleansing Your Data
Cleansing your data as a one-off is not enough. The information you hold on others is constantly changing. Regular data cleansing is vital for both compliance and marketing performance. On-going data cleansing will ensure compliance and consistency. This is particularly true when combining data from different databases.
The Key To GDPR Compliance
One of the many benefits of cleansing your data regularly, you are also complying with the law. As a business, you have a responsibility to keep the data you hold accurate and up to date. One of the obligations of the GDPR is that organisations must notify their customers if they suffer a data breach. The customer must be informed in a timely manner. If you as a business do not conform to the regulations then you could receive a fine.
Get Prepared for GDPR
For more detailed information on GDPR, you can visit the Information Commissioner's Office website. They have a 12 Step Guide to Compliance which will help you formulate a plan to update and audit your data to ensure you are compliant.
Conclusion
GDPR is an opportunity for businesses to review their marketing lists. Regular cleansing will improve response rates and reduce costs. There is no point printing and posting marketing material to those who have passed away, gone away or simply moved. The more up-to-date and accurate the mailing lists provided to us, the more effective a campaign will be. With just over a month to go, it's time to take action.
About Lemon Press
We print all kinds of work, including stationery, leaflets, brochures, folders, and catalogues. Lemon Press work with many of the leading creative agencies and a variety of different businesses. We offer high-quality digital printing and lithographic printing from our Redditch premises.
We have been printers for over 25 years. Our company is based in Redditch, near Birmingham. If you want to find out more about our printing services contact us on 01527 510262 or email info@nulllemonpress.co.uk