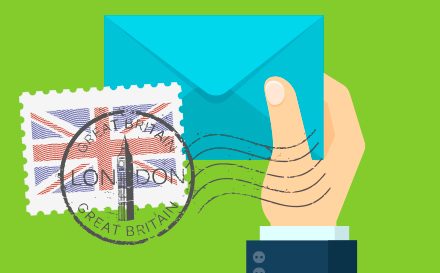 In recent years the use of direct mail has declined due to the increase in the use of digital marketing. Direct mail is a way in which businesses can target customers directly through printed marketing materials. Direct mail is still amongst the most frequently used strategy – but its use has dipped in recent years. Due to the constant development of digital marketing, many businesses no longer see direct mail as an effective form of marketing. But is this accurate? Below we will share some of the benefits of using direct mail.
Direct Mail is Cost-effective
Direct Mail is popular within small and medium-sized businesses. It enables you to quickly engage with your audience at a low cost. A company can mail out smaller quantities of an offer or promotion as a test. Once the company ensures that the mailing was successful, it can increase number of mail being pushed out. This is a good way of keeping costs low.
Direct Mail can be Personalised
Another effective strategy is to personalise your direct mail. The Direct Mail Association estimated that personalisation will improve direct mail campaign ROI. This can range from anywhere between 300 to 1000%. Personalising your mail shows that you are a business who cares about your customer. A survey by Ricoh has also found that 98% of consumers think personalisation is important. 56% said they would be more inclined to use a retailer if offered a good personalised experience.
Here are ways in which you can personalise your direct mail campaigns:
Personalise Offers
Sending customers offers which are targeted and relevant to them can be effective. You can do this by looking through their order history or the services they have bought before. This is a great way to receive a high response rate.
Customer Segmentation
Segmenting your audience will allow you to create more personal emails. You can segment your audience by location, age, gender, interests and behaviours. Once you have grouped these individuals you can tailor your marketing messages.
Variety of Formats
There are many print formats that can be used when direct mail is sent to prospects and customers. Postcards, leaflets, posters, brochures and newsletters can all be used to support your campaign. This gives a great variety to your marketing materials. It also helps engage and interest the recipient.
Manufacturers can also include free samples of products in their mailings. This is a great tactic if you are releasing a new product.
ROI and Response Rates
A well-controlled direct mail advertising campaign is proven to produce a high return on investment. If organised well then campaigns will be delivered at low costs of print, mail and postage. It does not have to be too difficult to get a high ROI from a well-constructed campaign.
Response rates can vary depending on whether it is a cold or warm lead. It is also worth taking into account the average value of a sale. If 2% of 1000 recipients respond, that is 20 people. If they each spend on average £500 then in generates £10k sales. You should always do some calculations to work out what your profits are.
About Lemon Press
We print all kinds of work, including stationery, leaflets, brochures, folders, and catalogues. Lemon Press work with many of the leading creative agencies and a variety of different businesses. We offer high-quality digital printing and lithographic printing from our Redditch premises.
We have been printers for over 25 years. Our company is based in Redditch, near Birmingham. If you want to find out more about our printing services contact us on 01527 510262 or email info@nulllemonpress.co.uk