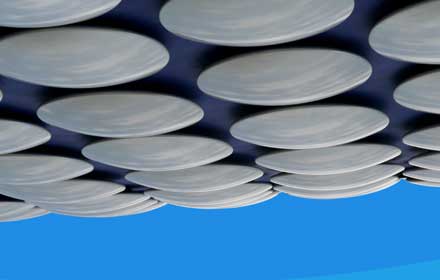 Digital printing in and around Birmingham is really changing – and the quality has never been better. Lemon Press have recently invested in the next generation of digital printing presses from Kodak that can consistently deliver on productivity, quality and reliability.
At Lemon Press, you know 'we love print'. We have continually invested in new technology to achieve the highest quality print and provide some of the fastest turnaround times in the Birmingham area and across the UK.
We have listened to the arguments about digital printing versus lithographic printing over the years. It has always been a choice of one or the other for many customers. We believe that rather than be seen as rivals bringing digital print and litho print together creates a great partnership.
"The advancements made in digital printing technology over the last two years have resulted in Lemon Press investing in the Kodak Nexpress SE2500," said Mark Fearon, Managing Director. "This is the digital press that has revolutionised digital print and can provide high quality print, consistent output and dependability. The combination of digital printing and lithographic printing from one source is the future blueprint for the print industry."
At a time when many printers are struggling in these tough economic conditions, Lemon Press is prepared to invest in the future and adapt to the needs of their customers. By combining digital printing and lithographic printing in one location Lemon Press have total flexibility and can offer more choice to their customers.
"With the purchase of the Kodak Nexpress SE2500, Lemon Press has an opportunity to complement our existing lithographic print offering with a high quality digital print option, when appropriate, and without compromising on quality," said Mark Fearon, Managing Director.
The Kodak Nexpress SE2500 is a digital printing press that is so much more than an enhanced colour copier with extra features added on like many of its competitors. This is a sheet fed digital production colour press, a workhorse, capable of producing between 2500 to 3600 oversize A3 sheets per hour.
"At Lemon Press, we believe the time is right to provide a digital print solution alongside lithographic print to give us, and our customers, more choice," said Russell Allum, Sales Director. "The ability to choose digital or litho print from a single source will ensure consistency and quality."
The Kodak Nexpress SE2500 has many environmental features such as non-toxic dry inks and the printed output is de-inkable and recyclable, unlike some of its competitors.
"From a production perspective, the Kodak Nexpress SE2500 has many features that are comparable to our Heidelberg Speedmaster XL75. It also features an Intelligent Calibration System (ICS) and by utilizing one of 4 different 5 colour configurations can accurately reproduce 86% of pantone colours," said Mike Partridge, Production Director.
The Kodak Nexpress SE2500 features are impressive and include:
Print Genius software to optimise quality and consistency
Maximum printing area of 356mm x 520mm
Runs papers ranging in weight from 60gsm to 350gsm
Can print on labels, synthetics, transparencies and foils
Prints sequentially (K,Y,M,C) in a similar way to offset print process
Fifth image unit for additional inline options
Innovative same edge perfecting technology
Precise registration and dynamic adjustment
All print is dry and immediately ready for finishing
Inline or offline finishing options
High gloss finishing option
5th imaging unit offers several options including:
Red, Green or Blue dry ink to increase colour range and accuracy
3D dimensional print to create textured finishes on print
Clear dry ink for special coatings
Security printing
The Kodak Nexpress SE2500 has digital front end technology that monitors press activity, calibrates the press and ensures faster file throughput. It also features the Adobe PDF print engine 2.0 which improves productivity and enhances integration.
Kodak have developed a new formulation of ink and developer which improves image quality and smooth flat tints and improves print consistency.
The Kodak Nexpress SE2500 is installed and fully operational at Lemon Press in Redditch. We look forward to the opportunity to quote on any digital printing work you may have. Please contact us on 01527 510262 or email info@nulllemonpress.co.uk
Samples are available upon request.