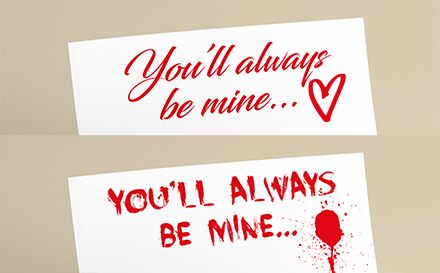 Choosing the right fonts for your printed media is important. We all know printed media is a powerful tool for promoting your business. One of the most important factors to consider with any printed marketing is your choice of font. This applies whether you are making a first impression with your business card. If you are reconnecting with existing customers with direct mail. When you are reaching out to new customers with a printed advert.
You may think that the font you use plays a small part in engaging with your audience. It can actually make or break your printed marketing campaign. It is imperative that you make the right choice to ensure the best results.
Typography is big business. It is the art of arranging type to make written language appealing and readable across all print and digital mediums. When it comes to choosing the right font, there are three key factors you should consider. You need to ensure you make the right choice.
Fonts for Mood and Emotion
Each font has its own personality. It evokes a specific mood or emotion. Some fonts are serious or authoritative, others are playful and friendly. Other fonts evoke an air of sophistication or simplicity. When choosing your font family, consider your target audience. How do you want to make them feel? Which emotions and moods are relevant to your business. For example, a law firm will want to come across as professional and authoritative. They may consider a classic font such as Times New Roman. A hairdressing salon will want to come across as likeable, friendly and welcoming. A softer font such a Calibri or Tahoma may be a good choice for their printed media.
Fonts for Readability and Legibility
Once you have found fonts that evoke the right mood and feeling, think about how readable they are. It is good practice to test them in a variety of font sizes and formats (such as bold or italic). You can also try a variety of different paper types and finishes.
Script fonts often replicate handwriting. They may look great in larger font sizes. In smaller font sizes they may be hard or near impossible to read. So, it is imperative that you test your chosen font across many sizes and finishes. You need to ensure it is readable across for all its intended purposes.
Fonts Compatible with Design
Think about how your font will appear against design elements of your printed marketing materials. Be sure to choose a font that compliments your design and doesn't alter or affect its meaning or effectiveness. Also, think about your brand and how your chosen font or fonts will work in your brand colours.
Speak to us about your next print project
Lemon Press has a 3,000 sq.m print production facility in Redditch. We run our factory around the clock to ensure we offer unbeatable service. If you have any queries or would like to discuss your next print project, call us on 01527 510262 or email info@nulllemonpress.co.uk