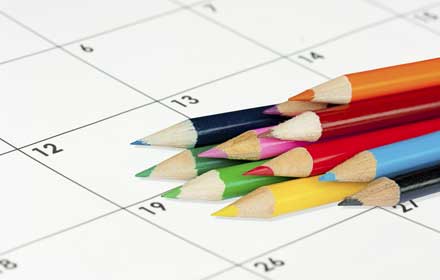 Redditch based commercial printer, Lemon Press, recently created and distributed a calendar which will help twelve different nominated charities.
Each month Lemon Press have pledged to make a donation to the nominated charity reflecting a percentage of any profits for that month (with a minimum value of £250). The charities selected are very diverse, some being local or regional charities, whilst others are well-known national charities.
Lemon Press management and staff used different criteria to select the twelve charities. Some were selected because they had friends and family who had benefitted from a charity's help, some were selected because of the sheer number of people affected, and finally others were selected because they were local and need the support of local businesses.
Mark Fearon, Managing Director of Lemon Press, explains, "Many businesses and individuals have cut back on their charitable giving because of the current economic climate. It is important to ensure that all charities continue to generate the income they need to carry out their good work. We hope that our support of these twelve charities will contribute, albeit in a small way, to allow them to continue to help all those people who need their assistance."
The nominated charities for 2010 are:
If you would like a calendar please click here send an email to info@nulllemonpress.co.uk