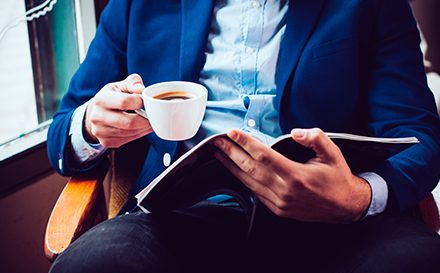 In an online world, direct marketing can be thought of as ineffective and old marketing strategy. If executed well it can be one of the most effective forms of marketing available to your business. Direct marketing has many benefits that cannot be replicated through digital mediums. The most obvious of these is tangibility.
Leaflets, brochures or catalogues help small to medium sized businesses achieve impressive results. It needs to be part of a well-planned direct marketing campaign. Direct marketing can put your business in front of your target customers. It can also be used to help retain existing customers and drive loyalty and engagement.
Here are three ways a direct marketing campaign could help your business grow and thrive.
Keep things fresh
Established business can at times become stagnant. They rely too heavily on existing customers without focusing on attracting new customers to the business. In the long-term this can have a negative impact on the success of your business. Without new customers your business cannot grow. You could also be left vulnerable if you were to lose some of your existing customers.
A direct marketing campaign targets the people who want to hear from you and about your business. You need to reach those who meet your target demographic. Direct marketing allows you to reach people who are more likely to respond. It improves your conversion rate and ROI. A well-executed direct marketing campaign is a great way to attract new customers to your business.
Retain customers
Reaching out to your existing customers with direct mail is a great idea. It's the perfect way to maintain customer relations, boost interest in your business and remind them you are still there. Adopting personalisation methods into your direct mail campaign can help. It makes your customers feel valued, and can improve customer loyalty.
You can use direct mail to tell customers about new products, services or special offers. You may offer them a unique deal or gift to say thank you for being a customer. One of the main reasons direct mail works so well, is its tangibility and longevity. Customers will remember you contacted them and keep the direct mail for a period of time. An email or social media post is easily forgotten about.
Keep customers updated
Customers like to know when there are changes to your business. Whether you are moving to a new premises or offering a new product or service, tell your customers with direct marketing. Keep your customers updated with changes in your business. It not only reminds them you are there but demonstrates how much you value them as a customer. They will feel you want to keep them in the loop with developments in the business.
Customers that are kept well informed will feel valued. They are more likely to remain loyal to your business and recommend you to friends and family.
We have been printers for over 25 years. We are based in Redditch, near Birmingham. If you want to find out more about our printing services contact us on 01527 510262 or email info@nulllemonpress.co.uk