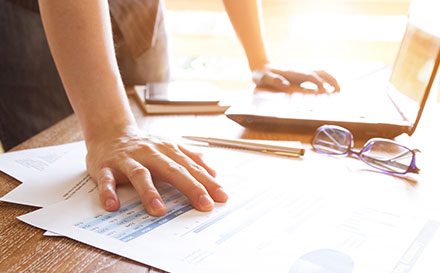 In the ever evolving tech filled world we are living in today, business owners may find themselves asking whether print marketing is still worthwhile? The simple answer to this question is yes! Although it may seem that our lives are being dominated by digital technology, print marketing is still a very effective form of marketing your business and a print marketing strategy should still form part of your overall marketing strategy.
For the best results, we recommend implementing both digital and print strategies when promoting your business. Here are 6 reasons why we think print marketing is an important part of your marketing strategy.
Creativity
Direct print marketing gives you more creative freedom than any other platform. From dimensions to formats, paper to personalisation, direct mail marketing can take on any creative form you can imagine. The only things limiting your creativity when it comes to print marketing are your budget and your imagination.
Another important point to mention is that with print marketing you can ensure that your customers see it exactly how it was intended and designed to be seen. With digital marketing, screen sizes, web browsers and monitor colours can affect the look of your marketing materials.
Branding
Print can make a long lasting impression and create a unique feeling that cannot be replicated online. Through paper stocks, coatings, sizes, shapes, folds, bindery techniques and printing methods your printed marketing materials can capture the essence of your brand.
Builds Customer Relationships
Print marketing plays an important role in building relationships with your customers, businesses are able to share news, promote products or services and deliver personalised messages that feel more genuine than their digital counterparts.
Increased Understanding
Although everything appears to be going digital, many consumers still put more trust in printed materials when it comes to making an important decision. When consumers want to compare products or find out more about a product or service, they are more likely to trust a printed source of information.
Long Lasting
While we don't dispute that social media marketing and email marketing are great methods for promoting your business and communicating with your customers, they have a limited lifespan. Whereas printed marketing materials tend to be kept for longer and referred back to. Think about the brochures, catalogues, leaflets and business cards that you have kept in case you need them in the future.
Engagement
Printed materials are physical and touchable and that physical interaction adds a vital dimension to engagement, demanding attention from the customer or prospect. When compelling printed materials are in front of you, you can't resist picking them up. That's one reason catalogues are making a comeback after years of decline. This is especially true of printed materials that have used coatings and textures.
If you have any questions about print marketing or to find out what Lemon Press can do for you, call us on 01527 510262 or email info@nulllemonpress.co.uk