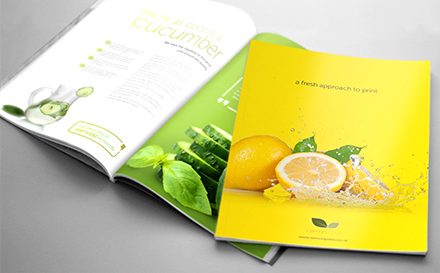 In this article we ask the question 'Which printed marketing materials do you need?' Like many small businesses, are you thinking about your marketing strategy? Don't neglect your print marketing strategy. You should review what printed marketing materials your business needs. In a digital world, print marketing is still a very effective way of targeting customers. It is a great way of raising awareness and starting conversations.
You need to determine which printed marketing materials you need for your business. It is important to consider which types you will use. This can include business stationery, business cards or direct mail. You need to ensure that they have brand consistency so they complement each other.
Keep it simple
It can be very easy to think you need everything when it comes to printed marketing materials. It is better to develop a smaller suite of marketing materials that are well designed, on brand and communicate your key messages.
So, think about your immediate need and what print materials you require. It is better to concentrate on a smaller suite, rather than purchase items you don't have an immediate use for. Remember, you can always create these items when they are needed. That way you can take your time and ensure they are on message and on brand.
Most businesses will need business cards, letterheads and other printed stationery. You may also need a direct mail piece such as a leaflet or a catalogue. Using a designer to create your print marketing materials will ensure they look professional. They will also create all materials to match your brand guidelines.
Audit your printed marketing materials
You should carry out an audit to review all the current print marketing materials you have. Determine which are still needed and which can be shelved. Check to see if they are designed to brand guidelines. Ask yourself whether they communicate your key messages. Performing an audit will help you remove unrequired items. It can also help you identify a gap in your print marketing.
Strong first impression
Your printed marketing materials will be one of the first times your potential customers will see your brand. It is imperative that they make a strong first impression. It is important to consider working with a designer. This ensures your designs are consistent and aesthetically pleasing . Working with a copywriter is also important. They can ensure your key messages are communicated. They will make sure your tone of voice is consistent and your copy reads well.
Ensure high quality printing
You have spent time on the design and copy on your print marketing materials. You need to ensure they are printed to the highest quality. Think about the type of paper used and any print finishes you may want to apply. Working with a commercial printer ensures your print materials are the highest quality. They will be able to make recommendations or answer any questions you may have.
Lemon Press has a 3,000 sq.m print production facility in Redditch. We run our factory around the clock to ensure we offer unbeatable service. Whatever your print requirements, the Lemon Press can help. We promise the same high levels of attention and professional care for every job placed with us. Get in touch on 01527 510262 or email info@nulllemonpress.co.uk