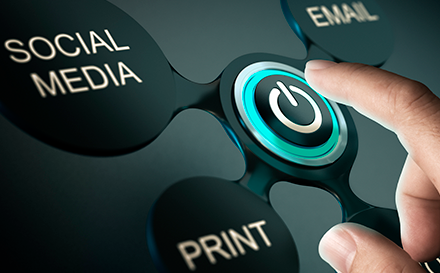 Running an awareness campaign for a cause close to your heart is a great way of showing your brand cares. It gives potential customers an insight into the personality of your brand. It shows customers and prospects which causes matter to your business. These could include environmental issues or medical research.
Whether your campaign is for a local, national or global cause it can have a huge impact on business. It can make people take notice.
Here are our best tips for launching an awareness campaign.
Plan, Plan and Plan again
As with any campaign planning is vital to a successful awareness campaign. The best and most successful campaigns have been well planned. They will have been created by an entire team.
Sit down with your marketing team to identify your target audience. Select the channels of communication you will use. Establish what online and offline methods will be effective. Understand how will they complement each other. Be clear what the message of your campaign is. Finally, define clear campaign objectives.
When planning your campaign, you should consider every step of the process. From how it will launch, how long it will run for and what the end objectives are.
Printed Marketing Materials
Your awareness campaign will run via several channels. These should include social media and email marketing. It is important to include traditional marketing methods. Printed marketing materials including leaflets, posters and direct mailers can have a great impact.
Print marketing is often seen as a dying marketing method. In fact print media is still used by businesses and appreciated by consumers. Print media offers a varied landscape of advertising opportunities. These include newspapers, magazines, direct mail, flyers and leaflets.
Digital marketing methods are great, but you just can't beat the look and feel of print media. When it comes to awareness campaigns printed materials make a lasting impression. It is important to ensure that your digital and print marketing work in tandem. They should complement each other to get the best results.
Get Personal
Where possible segment your audience by breaking them down into smaller groups. Once you have identified common characteristics you can create tailored messages to each group. Segmenting your audience will give your campaign a more personal feel. The recipients will feel that you understand them and what is important to them.
A segmented campaign will be more successful than a 'one message for all' campaign. Using variable data printing ensures that your campaign delivers a personal message.
Variable Data Printing is also known as variable information printing (VIP or VI). This form of digital printing allows elements like text, graphics and images to change from one printed piece to the next. The changes are made using information from your marketing database.
Whatever your print requirements contact the Lemon Press. We promise the same high levels of attention and professional care for every print job placed with us. Get in touch on 01527 510262 or email info@nulllemonpress.co.uk