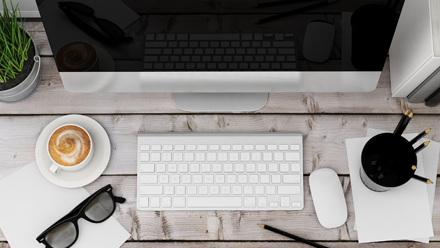 We understand that supplying artwork for a commercial printer can be a bit of a minefield (there's way too much jargon and technical terminology!) There are no definitive industry standards when it comes to software, although Adobe have a strong portfolio of design software, it is a matter of preference and every commercial printer will have their own preferences when it comes to the software they work with.
We've put this handy guide together to help you understand our artwork guidelines and give you an idea of the types of questions and requirements you will be faced with when supplying artwork to a commercial printer.
Software
We can accept artwork created in any of the following software packages, Mac or PC versions.
Adobe InDesign CS6 & CC
Adobe Illustrator CS6 & CC
Adobe Photoshop CS6 & CC
Quark Xpress 9
Adobe Acrobat (print ready PDF)
Digital Media
We accept files on CD, DVD or electronically via our FTP or InSite.
Fonts
When sending your artwork please supply all Screen, Printer and TrueType fonts in a folder with the artwork. Please convert text to paths, curves or outlines wherever possible.
Pantone Colours
Please check that all Pantone and process colours are separated correctly (as applicable). When using Pantone colours in a print job, make sure they are set to 'PROCESS' or 'CMYK' within the program you are using, unless they are set to run as a 'Special Colour'.
Scans & Images
All scans and images included in your artwork file should be supplied at a minimum of 300dpi in the correct colour mode. For example, 4 colour process images should be supplied as CMYK not RGB.
Please supply all these imported files (TIFF, EPS, JPEG) with the original document within a clearly marked folder eg. Images or pictures within the main artwork folder.
Bleed
Please allow at least 3mm bleed (where required) on all artwork, particularly if supplying print quality PDF files. Please also include crop or trim marks with this type of file.
Microsoft Applications
If you are supplying artwork in a Microsoft application such as Word, please ensure that all text in black is set to 'Black' and not 'Automatic'. This only applies if the job is for litho print.
If you are unsure as to what software you should be preparing your artwork in or you want to know if we can accept your existing artwork, please give us a call and we will be happy to advise you. Call us on 01527 510262 or email info@nulllemonpress.co.uk