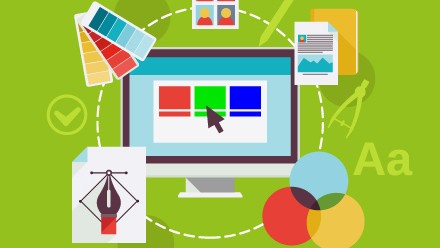 After weeks of planning and designing, your marketing materials are ready to go to print, but do you know your RGB from your CMYK or Pantone? The different colour systems can be a bit confusing at first, but once you understand the difference between them you'll understand which one is best suited to your project.
In this guide we'll help you understand CMYK, RGB and Pantone so designers or creatives can better communicate with clients and printers in order to keep your colours as consistent as possible. Let's take a look at the different colour systems.
RGB
The RGB colour model is an additive colour model in which Red, Green and Blue are added together in various proportions to reproduce an array of colours. They are known as additive because the more light you add the brighter and lighter the colour becomes.
RGB is the colour system best used for digital, from images for your website, coloured fonts and banners for your online marketing should all be completed in RGB. RGB works well with digital as screens emit light which enhances the RGB colours and improves the user experience. It is worth noting that colours may differ from screen to screen depending on the colour calibration of the screen.
Did you know: RGB offers the best results on photos that are to be viewed digitally, but also provides good quality printing from home or office printers.
CMYK (or CYMK)
CMYK is a colour model in which all colours are described as a mixture of the four process colours; Cyan, Magenta, Yellow and Black. CMYK is the standard colour model used in offset printing for full-colour documents. Because such printing uses inks of these four basic colours, it is often called four-colour printing.
CMYK is easier to manipulate and tweak than RGB as it is viewed the same way by everyone. Where as RGB absorbs light, CMYK reflects light; how the pigment appears will depend on how it reflects light. CMYK is best suited to materials that will be professionally printed such as brochures, leaflets, flyers and posters.
Did you know: Optimise images during the printing process, correct the images colouring in RGB until the final stage of the process. Converting from RGB to CMYK should be the final step of the process. This ensures the images remain optimised during the CMYK print process.
PANTONE
One of the most common problems surrounding designing for print is the difference in colour between the final product onscreen and the final product on paper. This is particularly true when changing paper stock, printing at different times or ensuring consistent colour after a printer has been calibrated.
Pantone Matching System (PMS) is an advanced system used to end these problems; it is a perfect colour blend exclusively for your project, laid down exactly how you want and need it. The PMS has a standard book of colour swatches which each have reference numbers.
There are a variety of different PMS swatch books for a range of different types of paper (coated and matte); therefore it is recommended that you discuss what type of paper you will use with the printer beforehand so that you can refer to the correct PMS swatch book.
Did you know: Pantone is the most 'perfect' system for getting the colour you want and is great for colour matching across different mediums. It is best to use this system on large print runs and also remember you pay per colour, so that may affect your design.
If you would like to discuss your printing requirements, please contact us on 01527 510262 or email info@nulllemonpress.co.uk.