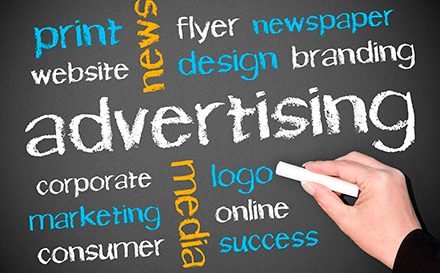 How to retain customers can be one of the biggest challenges small business owners face. It's an even bigger challenge than attracting new customers. Good advertising, favourable prices and great customer service help improve customer loyalty. If you are not retaining customers it could leave your business in a vulnerable position.
Print marketing may not be the first thing you think of when planning your customer retention strategy. It can be a very useful method of keeping your business at the top of your customers mind. It can reignite their interest in your business.
Using print marketing methods to regularly communicate with existing customers is an effective way of keeping them engaged and loyal. This can be achieved in a number of ways including direct mail, brochures and posters.
Retain customers with direct mail
Reaching out to your customers with direct mail is a great way to boost interest in your business. You can gently remind them you are still there. Consumers are likely to take more notice of direct mail than digital forms of communication that can seem impersonal. Adopting personalisation methods into your direct mail campaign can help your customers feel valued. It can improve customer loyalty.
You can use direct mail to tell customers about new products, services or special offers. You can give them a unique special offer to say thank you for being a customer. One of the main reasons direct mail works so well, is its tangibility and longevity. Customers will likely remember you contacted them and keep the direct mail for a period of time. An email or social media post can be easily forgotten about.
Retain customers with leaflets and brochures
Leaflets and brochures are a great way of telling your customers about changes in the business. They can be sent directly to them, or handed to them, when they are next at your premises. This is ideal if you do not have addresses for all of your customers but still want to reach them with direct mail.
Leaflets and brochures will most likely be kept by customers. They may be passed on to others that may be interested in your products or services. By including an incentive such as a special offer or competition within the leaflet or brochure can help retain customers. You can secure their interest in your business.
Retain customers with posters
One of the reasons customers may go elsewhere can be as simple as they forgot about you. Poster marketing in your local area can be a great way of reminding existing customers you are still there. It can drive customer retention. For effective poster design make sure your poster is inline with your brand guidelines. Make sure it displays the USPs of your business.
Placing posters in your local area will ensure your customers come into regular contact with your brand. It will help instill trust in your brand, which in turn will improve customer retention.
Lemon Press has a 3,000 sq.m print production facility in Redditch. We can print high quality posters and leaflets on a variety of print mediums. All are printed in full colour with either single sided or double-sided option. If you would like to discuss your print marketing get in touch on 01527 510262 or email info@nulllemonpress.co.uk