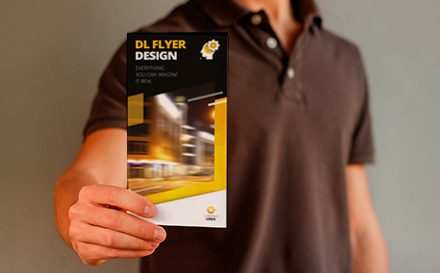 How do you make sure your printed leaflets are seen? Leaflet marketing is still a great way to get in front of your target audience. It is ideal if you want to promote an event, a special offer or a new business or product. It is vital that your leaflet is well designed, easy to understand and stands out from other direct mail the recipients are likely to receive. It is good practice to have your leaflets professionally designed and printed for the best results. The next question is what is the best way to distribute them?
Once you have gone through the hard work of making sure your leaflet is well designed, looks professional and conveys your key messages, you will need to start thinking about how you will distribute them. After all, for a leaflet marketing campaign to be successful it needs to be seen by the right people – your target audience.
When it comes to distributing your leaflets there are three main options, door to door, displaying in popular locations and hand to hand. Each method can be highly effective, but the method best suited to your leaflet marketing campaign will vary depending on the topic of your leaflet and your target audience.
It may be worthwhile considering each of the options to see which is best suited to your needs and whether you could benefit from adopting a combination of methods to achieve the best results. Let's take a look at each method in more detail.
Door to door leaflets distribution
This is one of the most common methods of leaflet distribution. It is a cost effective way to distribute your leaflets and can achieve great results. Door to door leaflet distribution works best when you are targeting an audience by location rather than specific demographics such as age, gender or consumer behaviour.
It is always best if you can use a distributor that delivers your leaflet on its own. It will have more impact on the recipient than if it lands on the doormat with several other leaflets. Some distributions companies also offer GPS tracking of your delivery. This means you can track the deliverer and see when your leaflets have been posted.
Displaying in popular locations
Many places have leaflet stands, such as supermarkets, pubs, hotels and tourist information centres, these can be great places to display your leaflets due to the large amount of people that will likely walk by the stands and see your leaflet. Other places to display leaflets could include doctor's waiting rooms or hairdressers.
Whether this is the option for you will largely depend on your target audience, if you are targeting a specific audience, this method of distribution might not be the best choice. However, if you are targeting a general audience then you could see some great results.
Hand to hand distribution
Handing out your leaflets to people who meet your target audience can be a great way to ensure your leaflet is seen by the right people. Whether you hand your leaflets out at an event or in areas where there are a large amount of people, such as town centres, you could see some great results. Hand to hand distribution can be a great method to target both general and specific audiences, but can be more time consuming than other methods of leaflet distribution.
About Lemon Press
Lemon Press are one of the leading digital printing services in the UK. We print all kinds of work. This includes stationery, leaflets, brochures, folders, catalogues and much more. We work very closely with many of leading creative agencies. We also work directly with a variety of different businesses. We can offer both digital printing and lithographic printing from our Redditch premises.
We have been printers for over 25 years. We are based in Redditch, near Birmingham. If you want to find out more about our printing services contact us on 01527 510262 or email info@nulllemonpress.co.uk