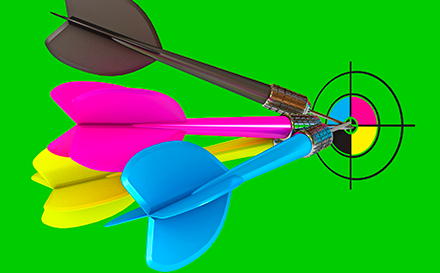 Looking for ways to increase Ecommerce sales with print marketing? Do you think the only way to increase Ecommerce sales is to promote your website using social media or PPC? While this will increase sales if done correctly, it's not the only way. Your marketing strategy should include a mix of digital and print marketing.
Print Marketing is too easily overlooked
Print marketing is often overlooked when it comes to promoting Ecommerce sites. This is because many business owners think that it will be too expensive or ineffective. What many do not realise is that print adverts work for a specific demographic. If you can reach them, then you will almost certainly increase sales.
Print advertising is often seen as a thing of the past or a dying media. Trust us – it's not – and it has become more cost effective in the last few years. This means that it is a viable option for businesses working to budget constraints. It is easier to realise a good return on investment (ROI).
Here are a few ideas to help you increase Ecommerce sales with print marketing:
Advertise to Locals
Your Ecommerce site may have customers all over the country or even the world. That doesn't mean that you shouldn't advertise to potential customers in your local area. Consumers like to support local businesses. Even if you do not have a physical location locals are likely to support you. Consider advertising in local magazines and newspapers that your target audience will be reading. Get in front of your local audience.
Product Catalogues
You can't beat the feeling of thumbing your way through the pages of a well produced catalogue. Make sure you compliment your Ecommerce site with a printed product catalogue. Catalogues are a great way of making customers aware of the products you have available. They are easier to pick up and browse than a website. Catalogues can be sent to locals, previous customers and those who request them online.
Add a Coupon
Include a coupon or number of coupons on your print marketing. Whether it is a postcard, catalogue, leaflet or print advert. After all, who doesn't love a discount! When running a coupon campaign include a different promotional code for each printed item. That way it is easier to track the success of each campaign.
Keep Customers
Many business owners focus on gaining new customers. They often ignore the customers they currently have. Retaining your customers and ensuring their repeat business is vital. It can be more profitable than attracting new customers. For the best results, focus on both attracting new customers and retaining existing ones.
As consumers, we love to feel valued. Nothing drives brand loyalty more than when we feel valued and looked after. Why not send your existing customers a personalised postcard. Thank them for their custom. Include a promotion code for them to receive a discount on their next order.
Whatever your print requirements contact the Lemon Press. We promise the same high levels of attention and professional care for every print job placed with us. Get in touch on 01527 510262 or email info@nulllemonpress.co.uk