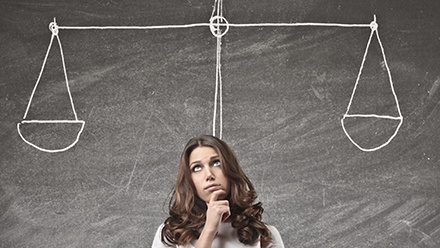 Here is our handy guide to Litho Print vs. Digital Print. Technological advancements in the printing industry means there are now more commercial printing options than ever before. It means that whatever the job, turn-around or budget there is an option to suit. But, it has also led to a lot of confusion. Understanding the difference between the two most common types of printing, litho and digital, will help you choose the best print method for your project.
Litho Print
Lithography is the traditional and most common method of printing used in the production of printed material. Lithographic printing is very economical. It can be used on short run work through to well over a million copies. Using this printing method offers excellent value, a large choice of print substrates and a wide variety of ink and coating options.
The image is burned onto a metal plate using a laser, which is then loaded onto the printing press. This image is then transferred (or offset) onto a rubber blanket and then to the printing surface – be it paper, card or plastics. The process relies on the repulsion of oil and water; the image to be printed gets ink from rollers, while the non-printed area attracts a film of water, so it remains ink-free.
Pros of Litho Print
High quality, consistent image
Suitable for a wide range of surfaces such as paper, card and plastics
Lower unit cost on higher quantities
Maintain high quality on long runs
Special inks available including Pantone spots and metallic's
Cons of Litho Print
Expensive set up on short runs
Longer turnaround on jobs
No variable data option
Smaller colour gamut therefore colours can be less bright
Digital Print
Digital printing is a modern method of printing using a digital based image, usually a high resolution print ready PDF, to print directly onto a wide range of paper stocks and substrates. Initially digital print was used on short run print jobs.
Electronic artwork files are created and turned into a PDF which is ready for print. These PDF files are then printed using high volume laser or inkjet digital printing presses. But it's certainly not the same as printing at home; the digital print presses used by professional printers are more sophisticated and produce higher quality prints.
Pros of Digital Print
Bright, vibrant images on a range of materials
Cheaper option for low volume printing
Enables variable data
without stopping or slowing down the press
Cons of Digital Print
Expensive on longer runs
Less colour control
Not suitable for all printed surfaces
Quality can be inconsistent
Can be difficult to match Pantone colours
Which Should you Use?
If you are unsure which method is best suited to your project, consider the points below to help you choose. Alternatively, get in touch we'd be happy to help.
Quantity – Litho has additional set-up costs; making it expensive for short runs, but more cost-effective for high quantities. Digital printing is a more suitable option financially for small quantities.
Colour – Most digital presses use a four-colour printing process, so if you need just one or two pantone spot colours, offset printing may offer a more cost-effective solution.
Turnaround – Digital print offers a much faster turnaround as there is no mechanical set-up involved.
Proofing – If you need to see an accurate proof of the finished print before you order, digital is the way to go. Accurate proofs for litho printing can be expensive as it involves making plates and preparing the press.
Customisation – Digital printing offers the most affordable way to customise marketing materials using variable data technology.
Our Kodak Nexpress SE2500 digital printing press, alongside our B2 lithographic printing press, means that Lemon Press can deliver an unrivalled service for our customers, offer competitive pricing and remain at the forefront of the printing industry.
To find out what Lemon Press can do for you, call us on 01527 510262 or email info@nulllemonpress.co.uk