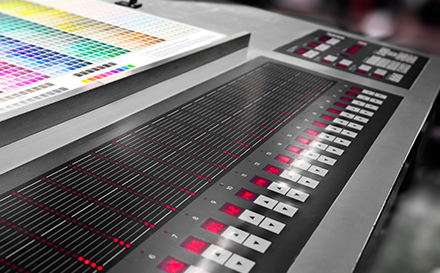 Whatever your printing needs, finding the right commercial printer will help you get the most from your printed marketing materials. From business cards to stationery and posters to direct mailers a good commercial printer will help you make the right decisions and guide you through the process, from choosing the correct paper weight to ensuring the right coating and finish is used to create the desired effect.
Guide to Choosing the Right Commercial Printer
A simple Google search for commercial printers will bring back an abundance of results, but how can you be sure you are picking the right one? There are a range of things you need to consider when looking for a commercial printer as a partner, make sure you know what you are looking for and what your requirement is prior to speaking with potential partners. Things to consider include:
What is your printing requirement?
If you are looking for a whole host of items to be printed such as business cards, business stationery, brochures, direct mailers and posters make sure you chose a commercial printer that can offer all of these services. It is equally important to choose a commercial print partner who has the capabilities to print lithographic, digital, large format and direct mail to ensure they can meet your requirements.
Where are they based and does it matter?
This one is down to personal preference, neither option is better than the other, it just depends on how you want to work. So ask yourself if location matters, do they need to be local so you can pop in and have a face-to-face relationship with them or could you work remotely with a commercial printer that isn't local. Once you have decided whether location is an important factor this will help you in your search and will either narrow or widen your choices.
Delivery times and options
It is always good to understand the expected turnaround times for standard items, this helps you plan your timescales and deadlines for getting artwork and copy to your printer. Also, if a printer has extra-long turnaround times, they may not be the one for you especially if you have an immediate project in mind. The delivery options should also be considered, is there a collect option to help you save money on delivery fees and how do they send your print materials via Royal Mail or courier?
Make a Shortlist
Once you have considered all of the above and are clear about what you want from your commercial print partner, it is a good idea to speak to the ones you have shortlisted and if possible arrange to meet with them to discuss how you will work together. Once you have chosen your printers you may want to think about starting the relationship with a small print job to get an idea of how they work, their processes and ensuring that it works for you and is what you are looking for.
Whatever your print requirements, the Lemon Press promise the same high levels of attention and professional care for every job placed with us. Get in touch on 01527 510262 or email info@nulllemonpress.co.uk