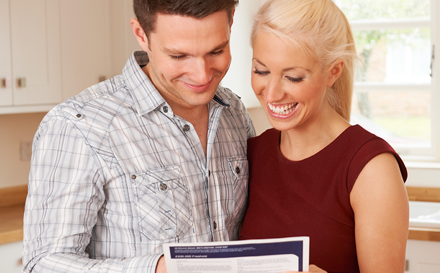 In this article, we look at Direct Mail Marketing Mistakes to Avoid. When executed well, direct mail marketing can deliver impressive results. Devising a well-planned direct mail campaign can put your business in front of your ideal customers.
In today's digital world direct marketing is often mistakenly thought of as ineffective marketing strategy, but if executed well it can be one of the most effective forms of marketing available to your business. Printed media has some undeniable benefits over its digital counterparts, such as tangibility, credibility, and branding.
Without sufficient planning or knowledge, direct mail marketing campaigns can fail to deliver. Many campaigns fail for the same reasons usually because the same mistakes have been made. Let's take a look at some the most common direct mail marketing mistakes to avoid to ensure the success of your campaign.
A Scattergun Approach to Direct Mail Marketing
Many businesses make the mistake of taking a scattergun approach to their direct mail marketing campaigns rather than running a targeted campaign. It is often the belief they quantity over quality is always better, however targeting your campaign to people who are likely to be interested in your business is always going to deliver better results.
As businesses learn more and more about their customers they can target their direct mail more effectively to achieve better results. Applying targeted marketing to your direct mail marketing campaign is a great use of your marketing budget. Adding personalisation to your mail will make the recipients feel more valued. It will make the mail feel less like junk mail, which in turn could lead to a higher return on investment.
By taking a more targeted approach, rather than a scattergun approach, could lead to a higher conversion rate. Running multiple campaigns to each sector of your customer database is a great idea. It ensures that you are reaching your entire customer database with direct mail that is more likely to be of interest to them.
Direct Mail with No Call to Action
One of the biggest mistakes made with direct mail campaign is not adding a clear call to action. You need to prompt the recipient to take the next action. By the time recipients have finished reading your direct mail they should know exactly what the next step is and how they should contact you.
One way to improve response rates is to create a sense of urgency. You need to communicate that the offer is only available for a limited time, or that there are a limited number of products available.
Poor Quality Images
Much of the design of your direct mail materials will rely on imagery, so it is imperative that your images are the best they can be. If you use low-resolution images in your print design the images will pixelate when printed at full size. While it may look fine on your computer screen once printed the low quality of the image will be easily detected. It could have a huge impact on the overall quality of your printed materials.
The main aim of your printed marketing materials is to give your recipients a feel for your company. Nothing will turn them off quicker than pixelated images, meaning that your marketing efforts and budget have gone to waste. If your printed marketing materials look low quality because of low-resolution images it will portray that your company is of low quality.
If you have any queries or would like to discuss your next print project, call us on 01527 510262 or email info@nulllemonpress.co.uk