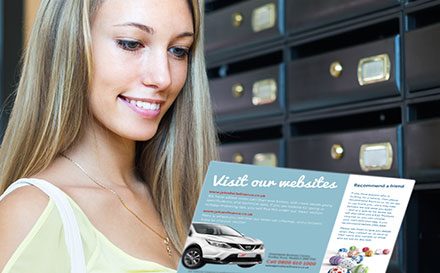 Why you should consider a direct mail campaign in 2017
The world of marketing seems to be driven towards digital marketing methods such as social media and email marketing and while these are undeniably great forms of marketing which can yield impressive results, targeted print marketing campaigns are powerful too.
It can be easy to forget traditional marketing methods such as direct mail campaigns in our technology driven world, but it is imperative that businesses consider direct mail campaigns and here are some of the reasons why.
Overcrowded Inboxes
We all know the feeling of receiving endless sales emails in our inboxes, many of which we delete without even reading or in some cases we immediately reach for the unsubscribe button to stop receiving them all together. For many digital campaigns a 3-5% click through rate is acceptable, but according to research from Experian 77% of business people check their physical mail daily – meaning that printed media is more likely to be read.
Improve the chances of your direct mail material being read by ensuring your design is eye catching and engaging and your message is clear and concise. Well designed graphics, images and high quality printing can help your direct mail stand out from the competition.
Get Personal
Direct mail that includes personalisation is more likely to grab and hold the attention of the recipient, using variable data printing. Variable data printing can be used to create personalised and customer focused documents for your customers. Linking your marketing database with your marketing materials allows you to tailor the content of your marketing collateral to the profile of each recipient.
VDP is commonly used on letters, envelopes, leaflets, mailers and promotional offers and can include name and address changes, targeting within postal code, segmentation by gender and mailing relevant offers based on recent purchasing history.
Trustworthy
People are becoming more aware of data security, owing to the high profile security breaches we have seen in recent years and this is making people more conscious and suspicious of emails. With some people increasing the security and filters on their inboxes, making it harder for marketing communications to be seen.
Print marketing removes that threat and instils trust in people, recipients can engage with direct mail in a physical way that removes the threat of security issues and builds trust in the brand.
Whatever your print requirements, the Lemon Press can promise the same high levels of attention and professional care for every job placed with us. Get in touch on 01527 510262 or email info@nulllemonpress.co.uk