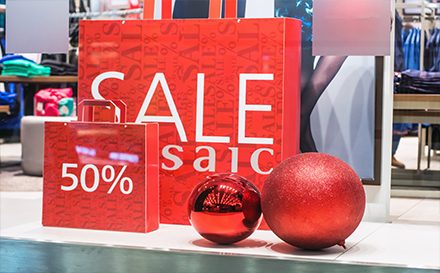 While Christmas may seem like ages away, it'll soon come around. It is always better to plan your Christmas print marketing campaign as early as possible. Getting an early start on your Christmas marketing campaign will give you plenty of time. You can consider various ideas and get your campaign to your printer before they are snowed under with work closer to Christmas.
The run up to Christmas provides your business with the chance to offer your customers something different and entice new customers in with special offers and fantastic deals. Gaining new customers at Christmas could lead to an increase in sales throughout the year. Here are a few tips on how to plan your Christmas print marketing campaign.
Think about your audience while you may think you already know your audience, people's purchase motivations change dramatically in the build up to Christmas, meaning your audience is likely to be much wider than normal. Consider undertaking some addition demographic research to paint a picture of your Christmas audience.
Brainstorm your Christmas print marketing campaign
The best Christmas campaigns are the ones that help your business stand out from the competition. Think about how it will enhance your business and boost engagement, awareness and sales. If you are stuck for ideas, you could take inspiration from tried and tested campaigns. An example would be a 12 days of Christmas giveaway.
Get your marketing calendar ready
To execute a successful Christmas print marketing campaign you will need to be organised. Ensure you have considered all the marketing channels you will use. Think about any print materials you need to get designed and printed. Clarify deadlines for when you will need these. Consider when you will begin spreading the word of your campaign. How will you attract new customers and as well as engage with existing customers?
Create your Content
Whether writing copy for direct mail, designing your Christmas card or creating content for your blog, get started early. Make sure everything is ready to go in time for the Christmas rush. You need to make sure you have the time to focus on the new business generated by the campaign.
It is also important to be prepared early, so you can get any print jobs to your printer as early as possible. It is imperative you allow plenty of time as many printers are busy in the build up to Christmas and are likely to have longer lead times.
About Lemon Press
Lemon Press are one of the leading digital printing services in the UK. We print all kinds of work. This includes stationery, leaflets, brochures, folders, catalogues and much more. Lemon Press work very closely with many of leading creative agencies as well as directly with a variety of different businesses. From our Redditch premises we can offer both digital printing and lithographic printing.
We have been printers for over 25 years. We are based in Redditch, near Birmingham. If you want to find out more about our printing services contact us on 01527 510262 or email info@nulllemonpress.co.uk