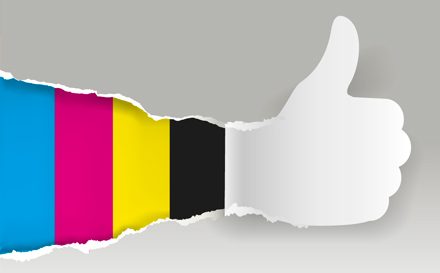 In this article, we ask 'How can High-Quality Print Help your Business?'. The printed materials your business sends out represent your business and your brand. From envelopes to letterheads to brochures and leaflets, they are part of your brand. It is imperative your printed materials are of the highest quality. Not only in their design but also the quality of print and finish of your print media.
Printed materials communicate with customers, suppliers, staff and to market your business. It is important to make the right impression. Whether your print materials are going to be used internally or externally, the quality should always be high.
Apart from giving the right impression, high-quality print can help your business achieve its objectives. Let's take a look at some of the ways high-quality print can help your business.
Effective communication
High-quality print can better communicate with customers, suppliers, staff and target audiences. Investing in high-quality printed materials says more about your business than the words on them. It tells your audience you are professional. It shows you value them and demonstrates what your business is capable of.
Often overlooked, business stationery can be an effective marketing opportunity for your business. A well-designed letterhead shows your company is successful, credible, trustworthy and established. It also reinforces the brand identity of your business. Strong branding helps recipients recognise who the letter is from in an instant.
High-Quality Print defines your brand
High-quality print will help your business define its brand. It will also help with brand recognition and brand loyalty. Through high-quality print, your business can show the importance of its brand. Significant amounts of time, money and thought that have gone into ensuring your printed materials are of the highest quality.
Demonstrates you value relationships
Using high-quality print in all print materials shows you care and value relationships. You take the time to consider how you communicate with customers, staff, and suppliers. Showing you care about relationships can help drive brand loyalty. It can help your business keep customers.
Poorly designed print materials give the wrong impression of your business. In the long run, they will have a negative impact on the success of your business.
Are you planning a print marketing campaign? Are you designing your latest product catalogue or business brochure? It is vital your print materials are designed and printed to the highest quality.
About Lemon Press
We print all kinds of work, including stationery, leaflets, brochures, folders, and catalogues. We work with many of the leading creative agencies and a variety of different businesses. We offer high-quality digital printing and lithographic printing from our Redditch premises.
We have been printers for over 25 years. We are based in Redditch, near Birmingham. If you want to find out more about our printing services contact us on 01527 510262 or email info@nulllemonpress.co.uk