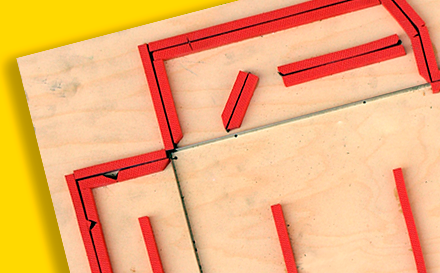 Effective brochure design requires out of the box thinking. Creating a brochure for your business is vital. It communicates what your business does and how it can help your potential customers. A brochure will help prospects and customers connect and identify with your brand.  Business brochures can be mailed to potential customers, handed out at networking events and initial client meetings, to create a lasting positive impression.
When it comes to brochure design, many of us think of catalogue style brochures that showcase the range of products available. They contain valuable information about your business. While this information is great, it can be more effective if your brochure design helps you to stand out from the crowd. Here are a few tips to create a brochure design that helps you to stand out:
3 Tips on Brochure Design
Get Creative with Die-cuts
Die-cutting can add great visual interest to a brochure. When used in partnership with a careful layout design it can be very effective. You can ensure your business brochure stand out from the crowd. While die-cutting is typically used on front covers, with a bit of creativity, and out of the box thinking, the technique can be applied anywhere in the brochure.
Get Creative with Shapes
While it is traditional that brochures are typically square or rectangular, it doesn't always have to be the case. An unusually shaped brochure can create a talking point. It is more likely to make an impression on the recipient as it goes against the norm. When designing an unusually shaped brochure, you will have to consider issues with layout and printing techniques. At Lemon Press, we are happy to advise on whether your idea can be achieved.
The more unusual in shape your brochure is the more people are likely to talk about it. The shape you choose could also link directly to your company. Could it raise brand awareness or be designed to mirror a specific product or the shape of your company logo?
Get Creative with Typography
Good typography enhances your brochure design. It gives your brochure the ability to evoke the right emotion. Your typographical choices can have a great influence on your audience, and can even change the way your message is perceived.
Typography can not only evoke feelings and emotions about the message but also about your brand. Whether we are aware of it or not we all make judgments based on how a brand looks – and how it makes us feel.
If you have any queries or would like to discuss your next print project, call us on 01527 510262 or email info@nulllemonpress.co.uk