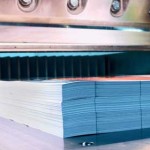 Commercial printers Lemon Press are one of the Midlands leading B2 lithographic printers and more recently digital printing specialists. Located in Redditch, near Birmingham, we are perfectly positioned to service design agencies and businesses based in Birmingham or across the Midlands. Recent investment in a state-of-the-art Heidelberg Speedmaster XL75 printing press and the Kodak Nexpress SE2500 has put Lemon Press at the forefront of technology. The Speedmaster XL75 is a highly advanced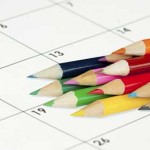 Redditch based commercial printer, Lemon Press, recently created and distributed a calendar which will help twelve different nominated charities. Each month Lemon Press have pledged to make a donation to the nominated charity reflecting a percentage of any profits for that month (with a minimum value of £250). The charities selected are very diverse, some being local or regional charities, whilst others are well-known national charities.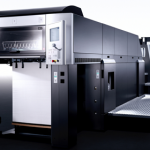 Lemon Press have the first operational Heidelberg Speedmaster XL75 5 colour and coater lithographic printing press with Prinect Inpress Control in the country. "Lemon Press have invested £1.25m in the latest ground-breaking press from Heidelberg to ensure we continue to offer service, quality, performance, value for money, and complete customer satisfaction in lithographic printing."